Wish you had a closet full of outfits you LOVE that fill you with confidence?

By following my step-by-step 3 Course Roadmap, you'll learn how to become your own personal stylist and build a skillfully styled wardrobe that consistently flatters your shape and beautifully reflects the real you.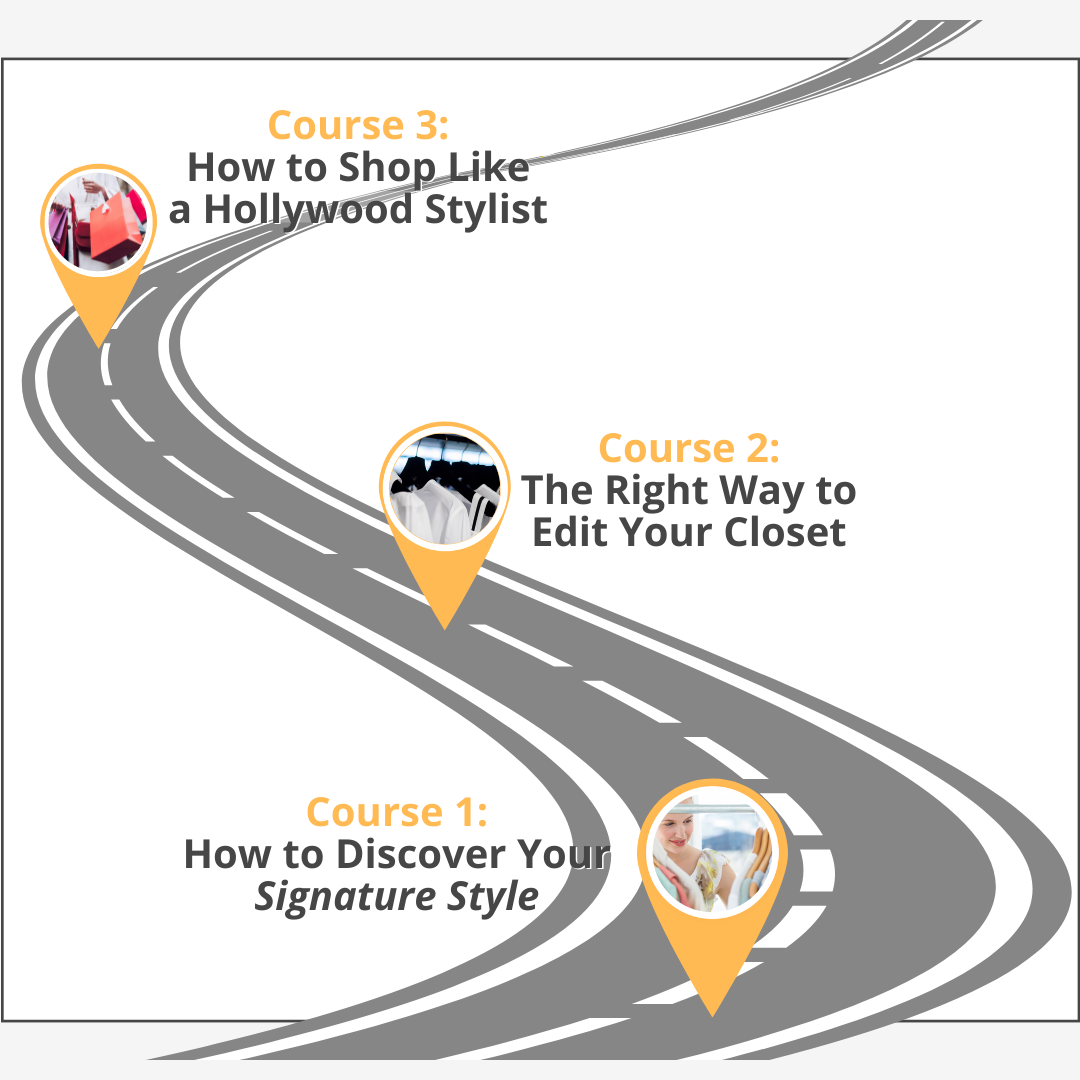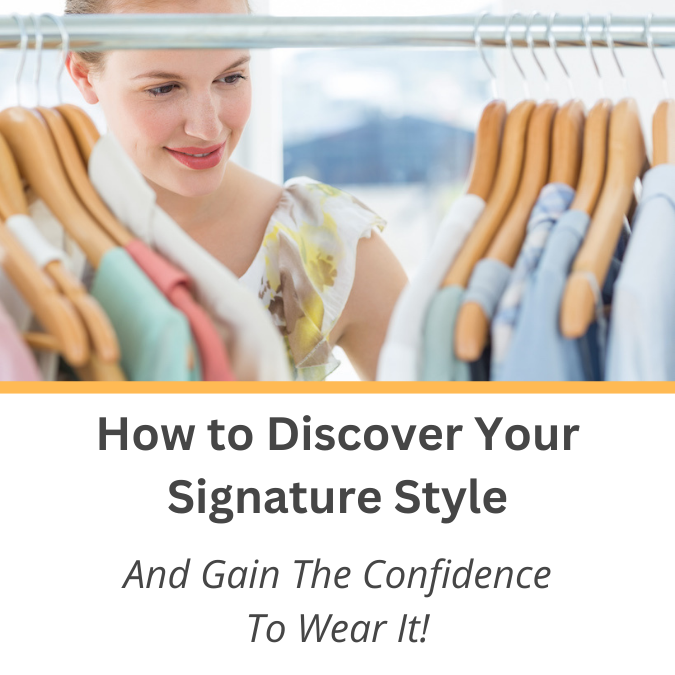 Course 1
How to Discover Your Signature Style
A step-by-step guide to developing a style that consistently flatters your shape, fits your lifestyle, and reflects your true personality.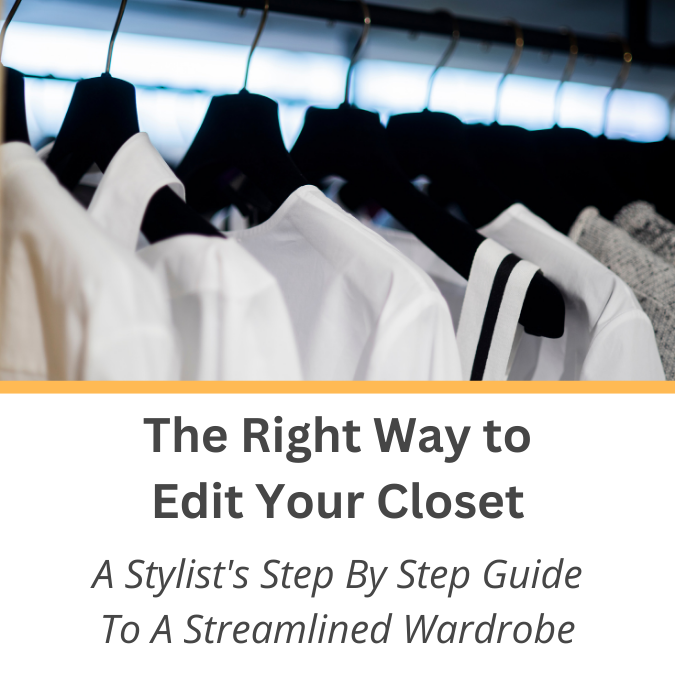 Course 2
The Right Way to Edit Your Closet
Learn what works, what doesn't, & what you still need. It's the difference between a closet full of clothes and a closet full of outfits.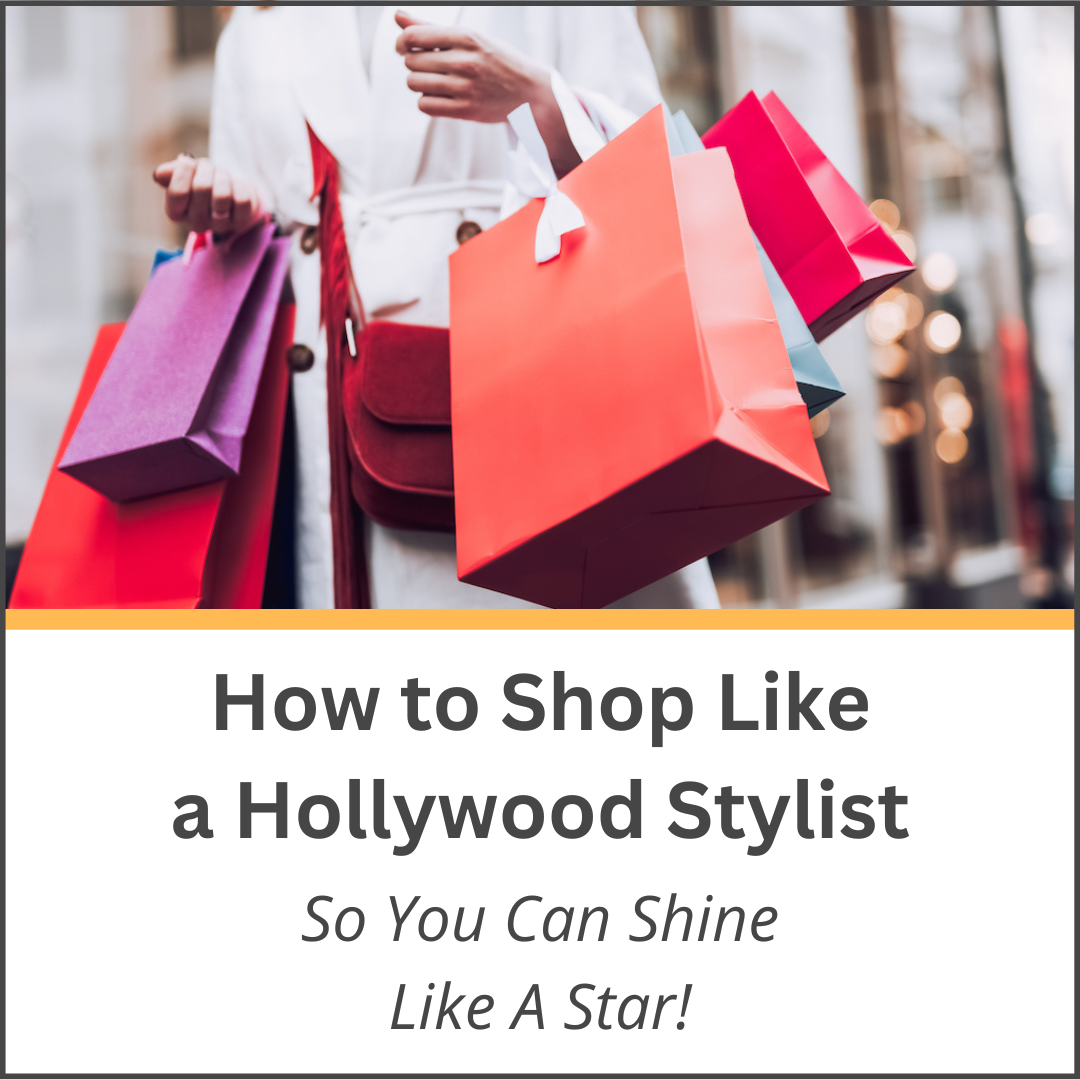 Course 3
How to Shop Like a Hollywood Stylist

You'll learn a stylist's shopping skills and tricks of the trade so you can confidently elevate your wardrobe like a pro.

Course Two
Editing your closet is the first thing professional personal shoppers do because it creates the road map to knowing what works, what doesn't, and what you still need.


You'll learn how step-by-step in

Course 2: The Right Way to Edit Your Closet

In This Course You'll Learn: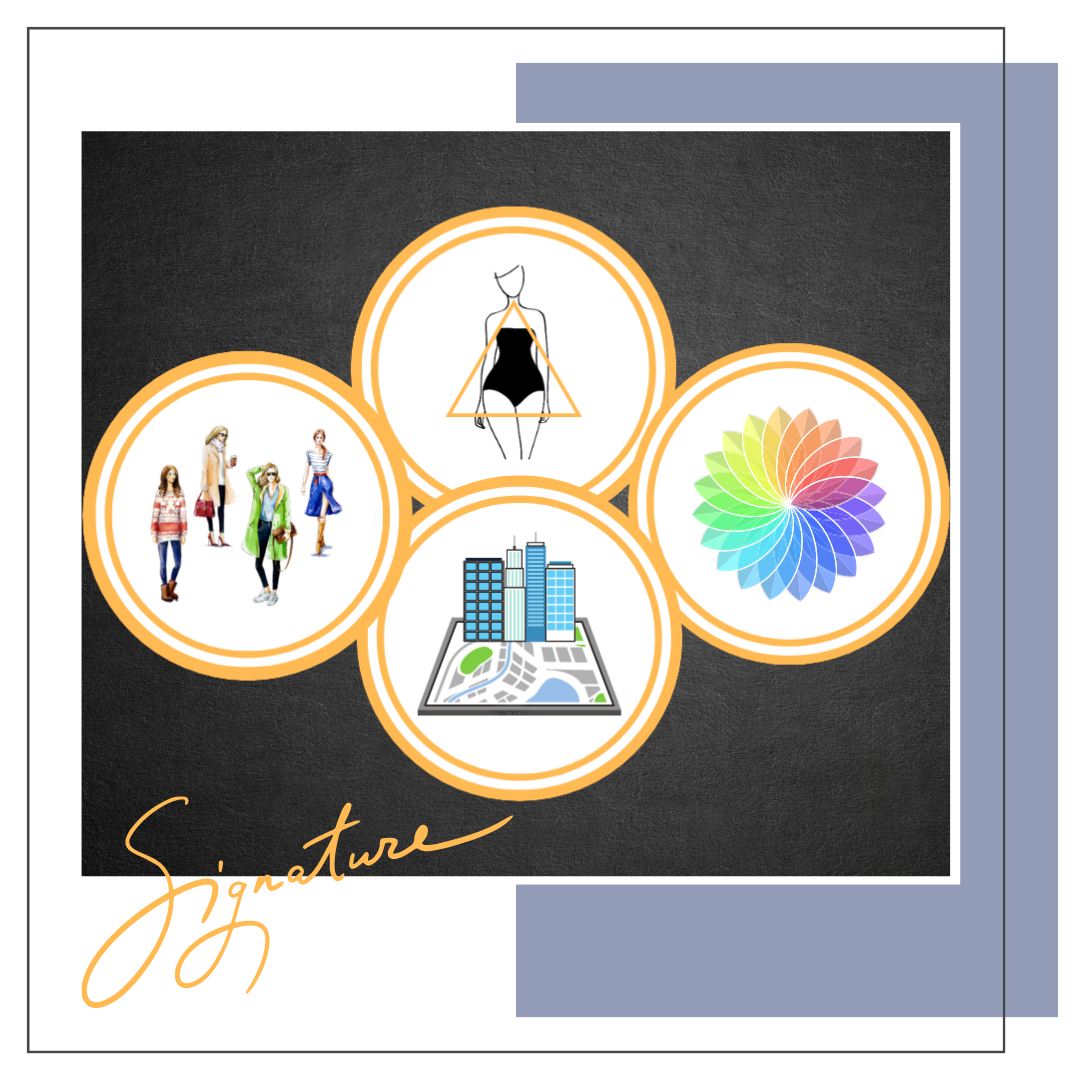 Your Signature Style Profile
First, review the four most important elements of your Signature Style.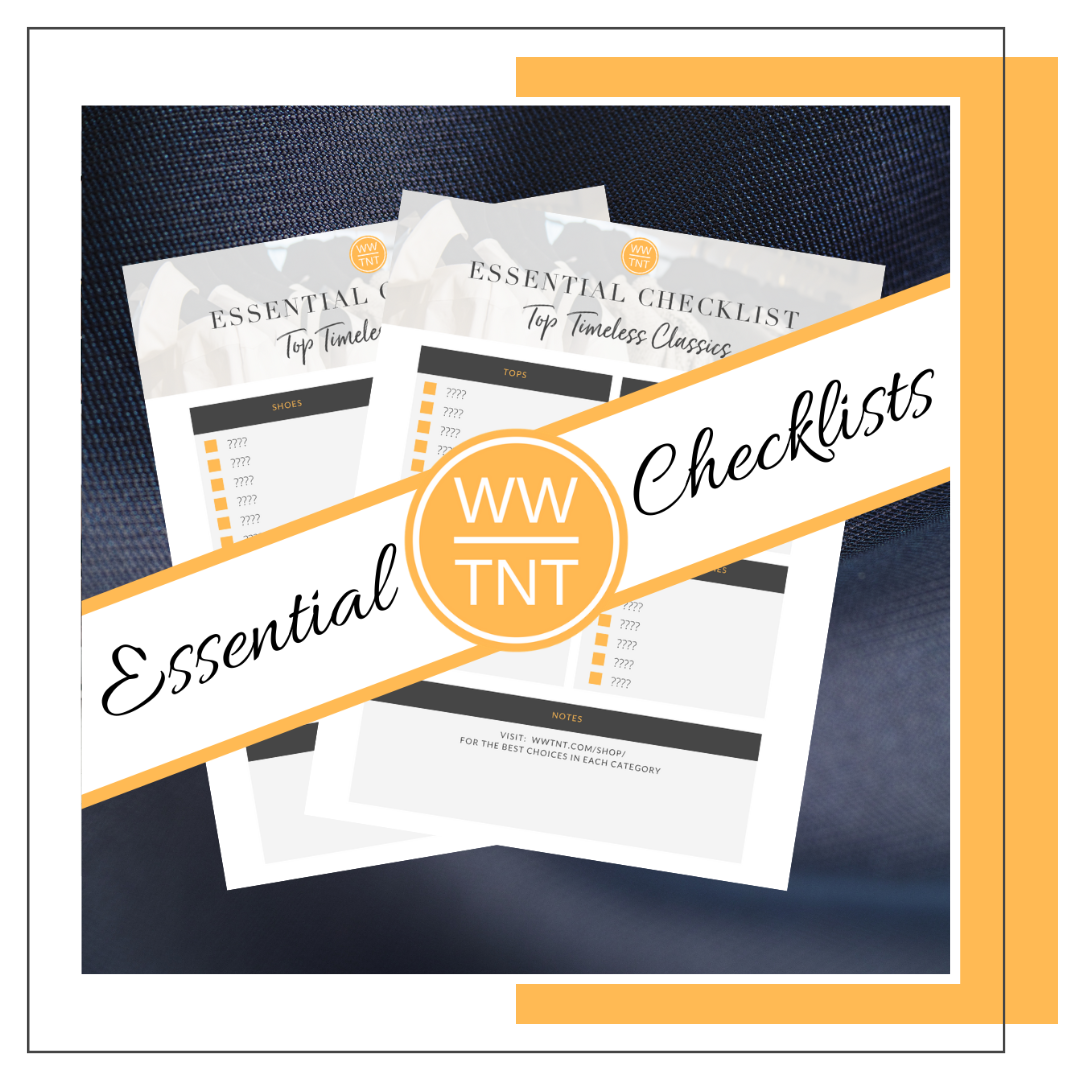 Discover Your Essentials
Learn which staple items and essential pieces combine to create the foundation of your wardrobe.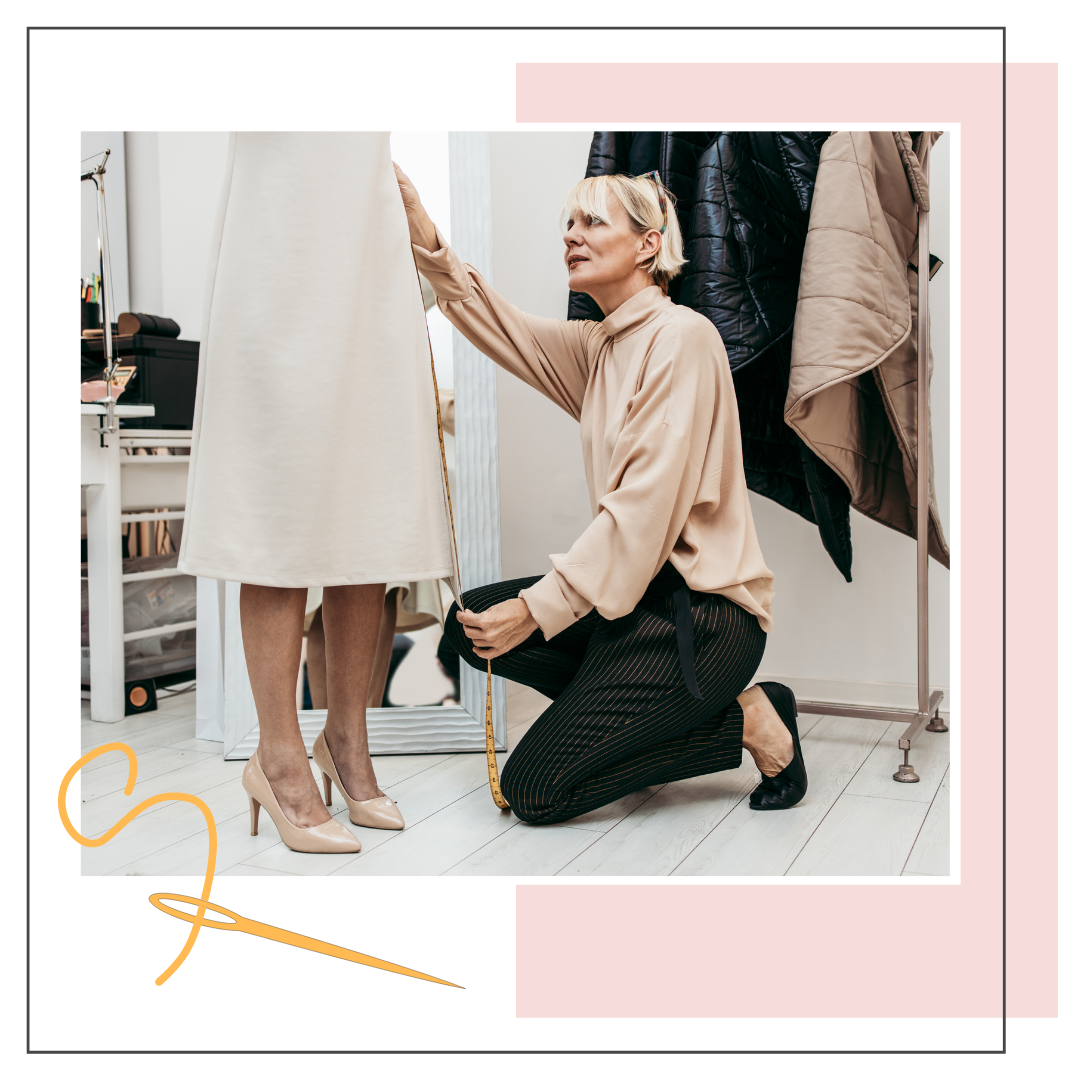 Find The Right Fit
Breathe new life into what you already own when you see the many things you can do with alterations.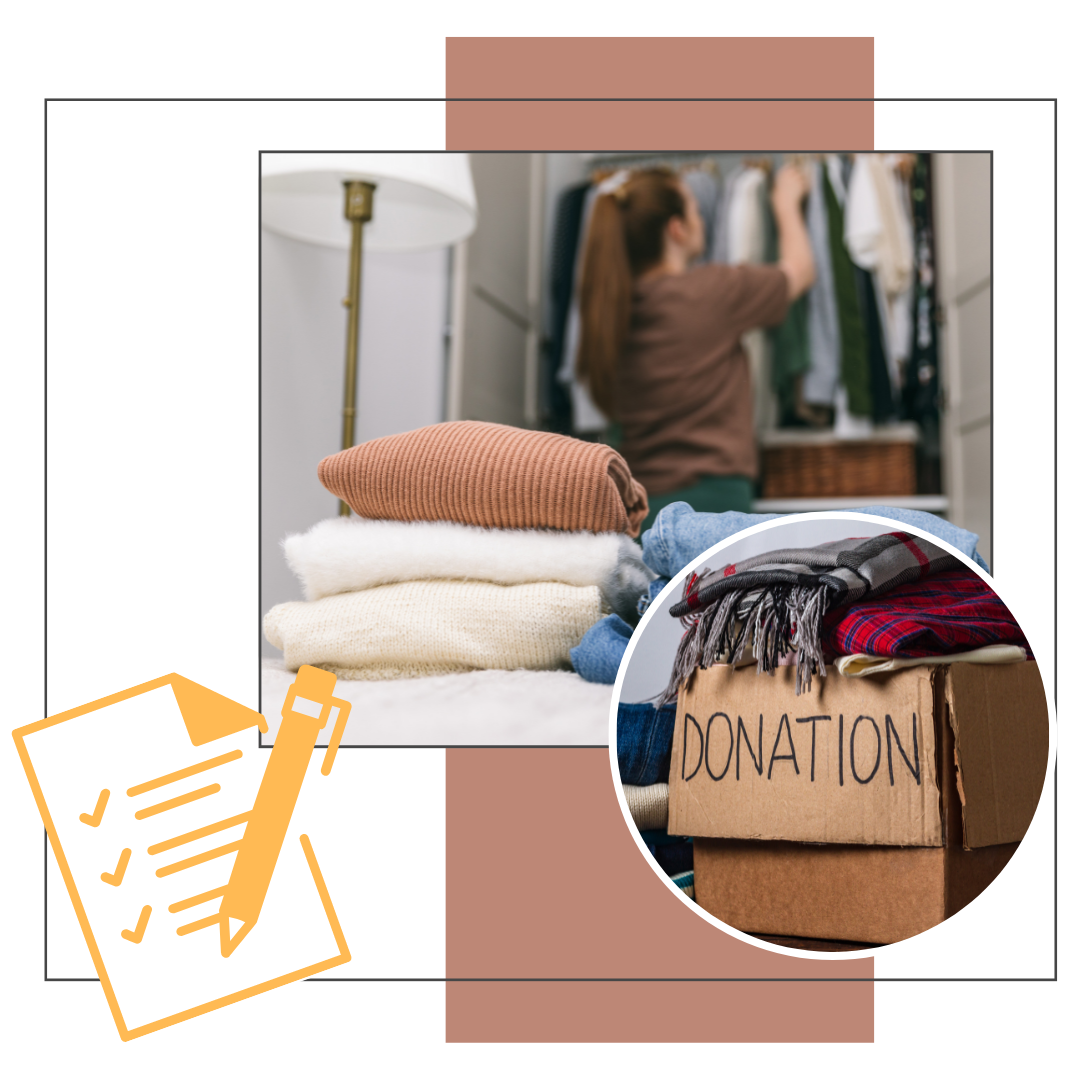 The Edit
An easy to follow, step-by-step process guides you through editing your closet the way a professional stylist would.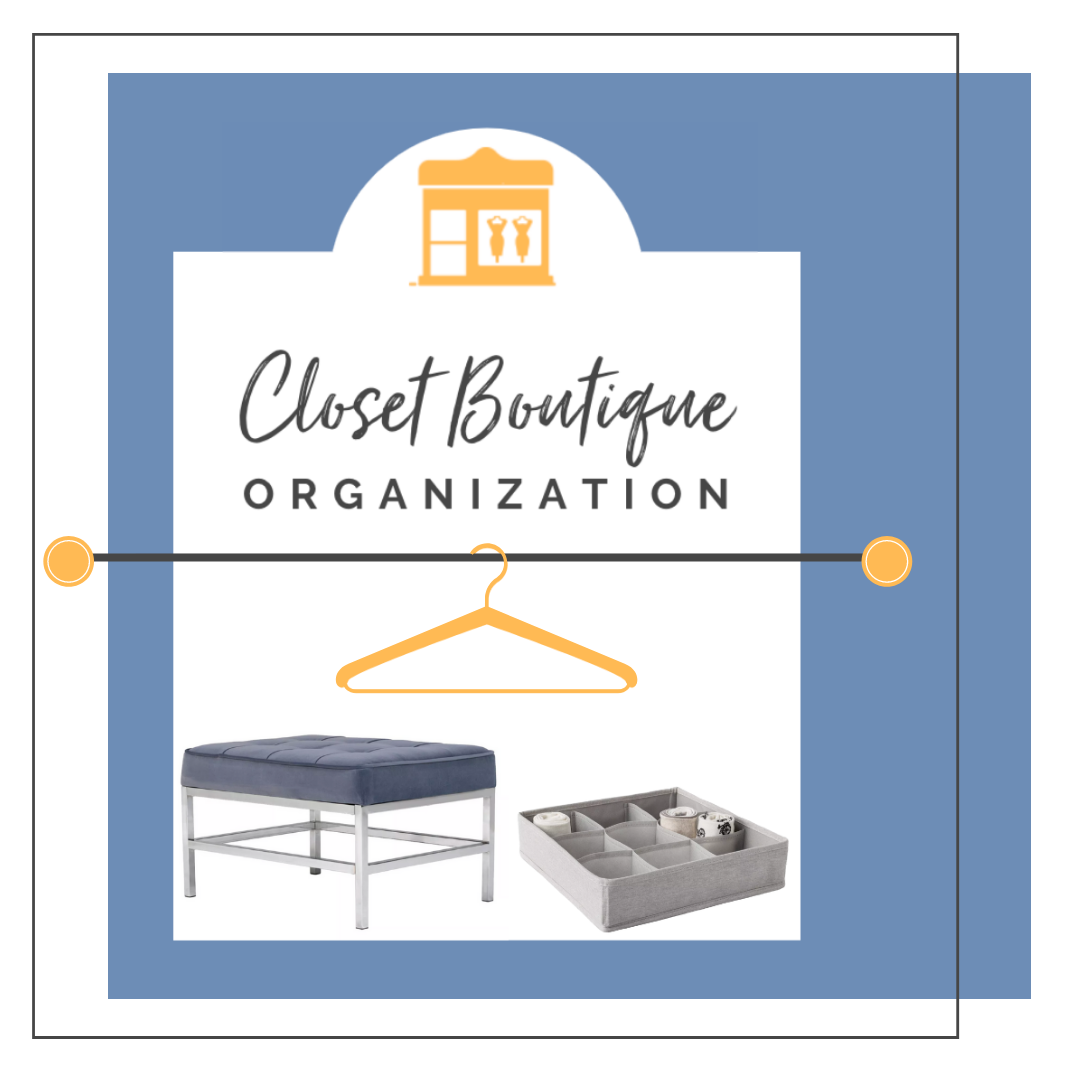 Closet Boutique Organization
Turn your closet into your favorite place to shop with these Hollywood tips.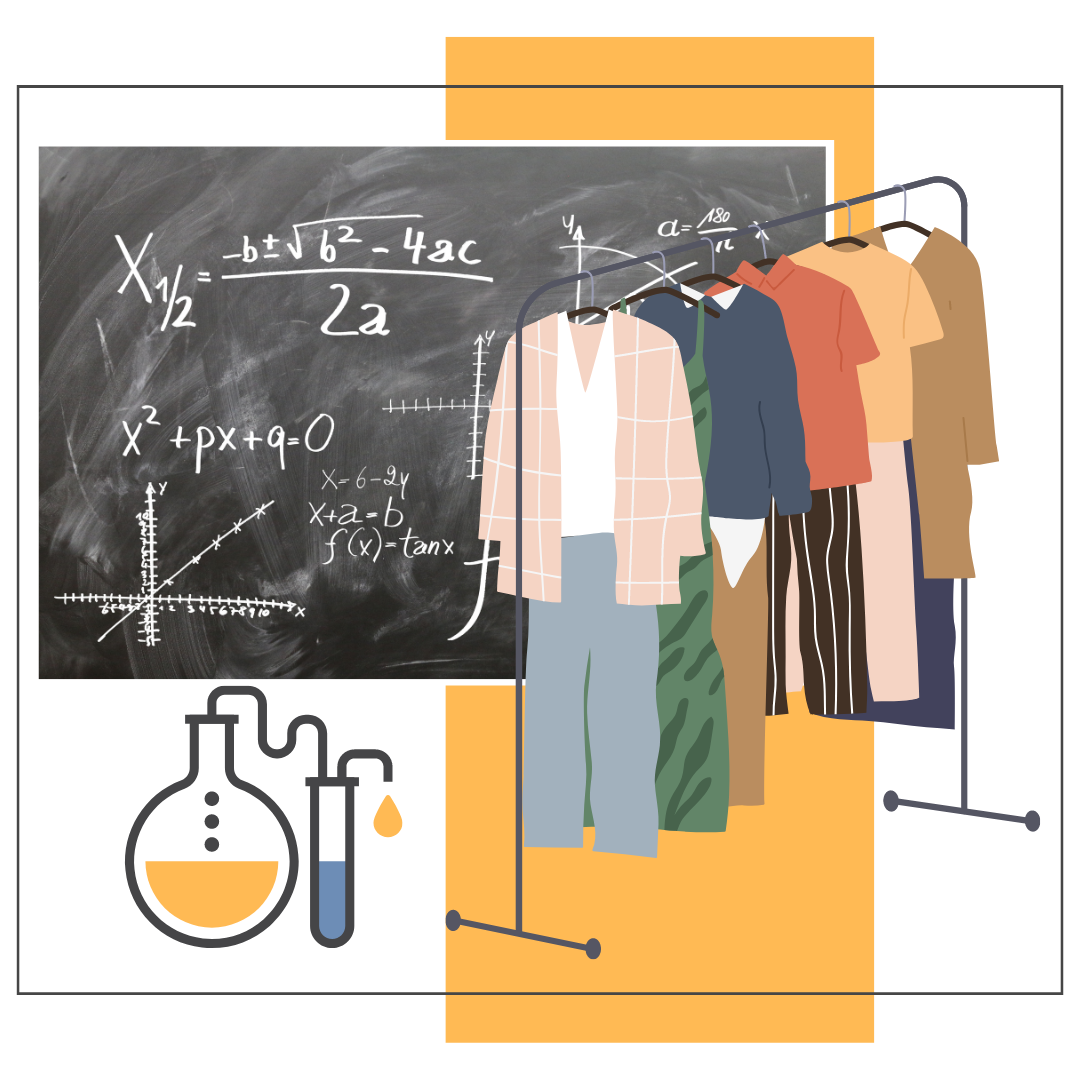 Outfit Formulas
Learn how to multiply the number of flattering outfits with what you already own and identify what you're missing.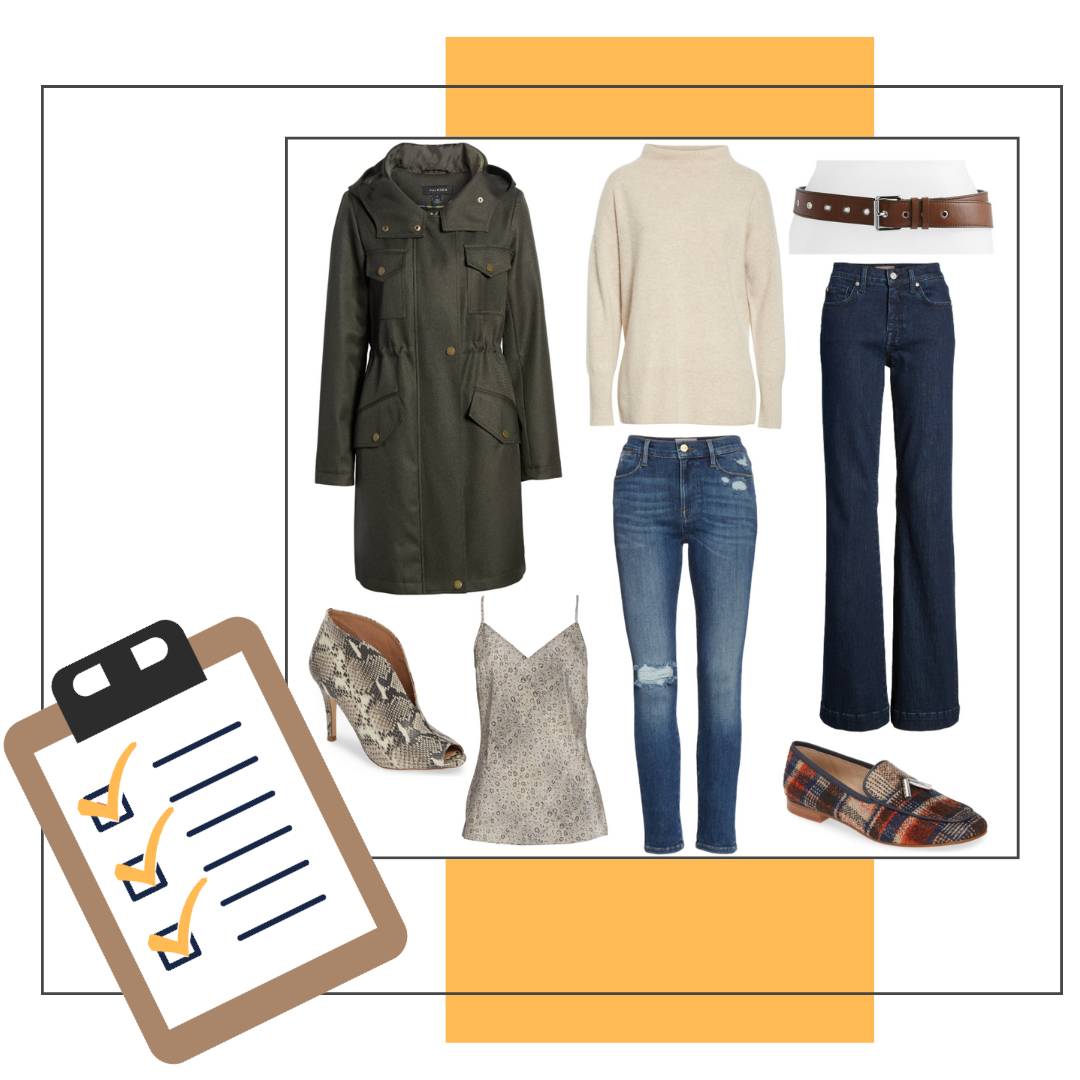 Your Signature Styling Session
You'll no longer have to wonder what to wear when you create your own "LookBook".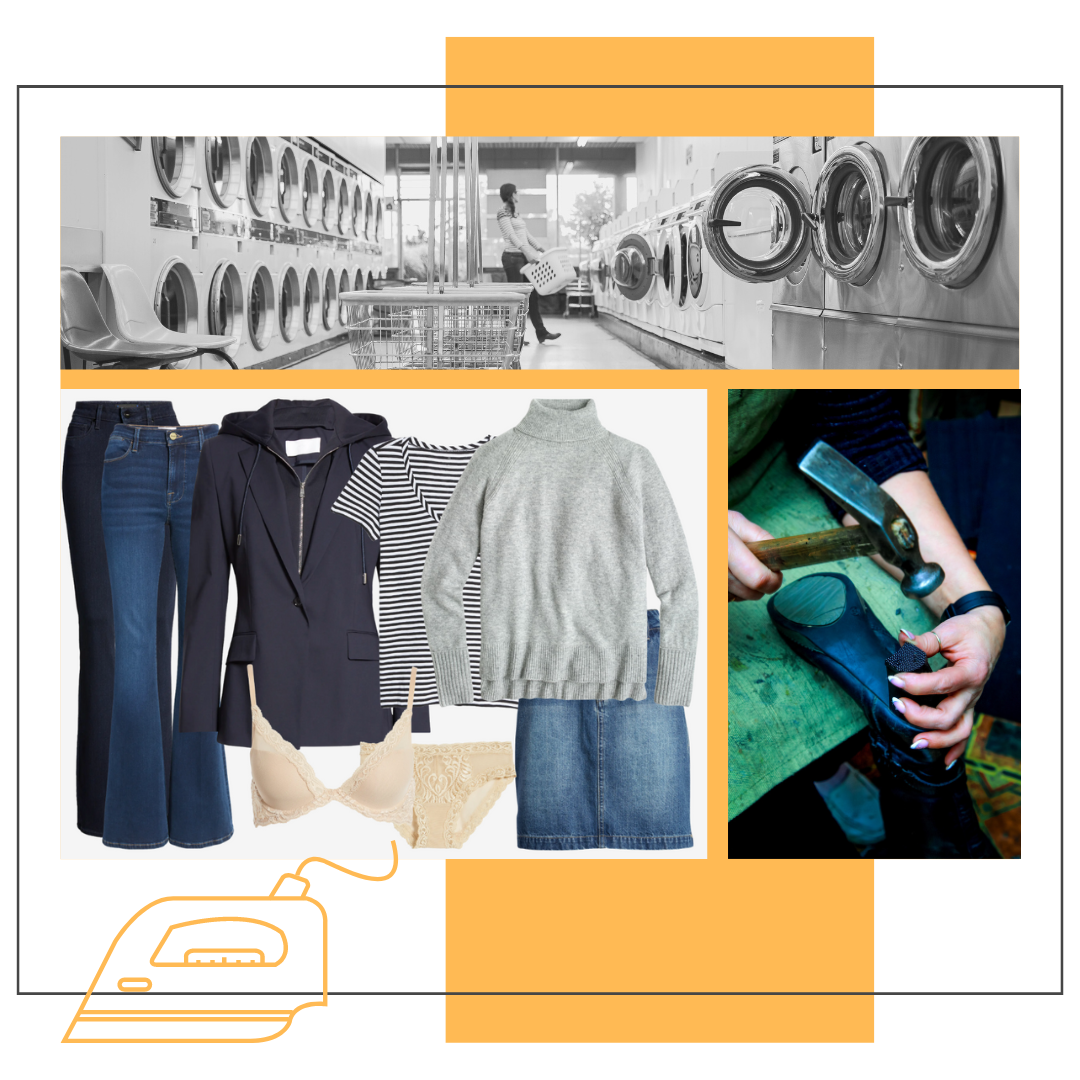 Long Wear Wardrobe Care
Extend the life of your wardrobe when you learn how to properly care for what you own.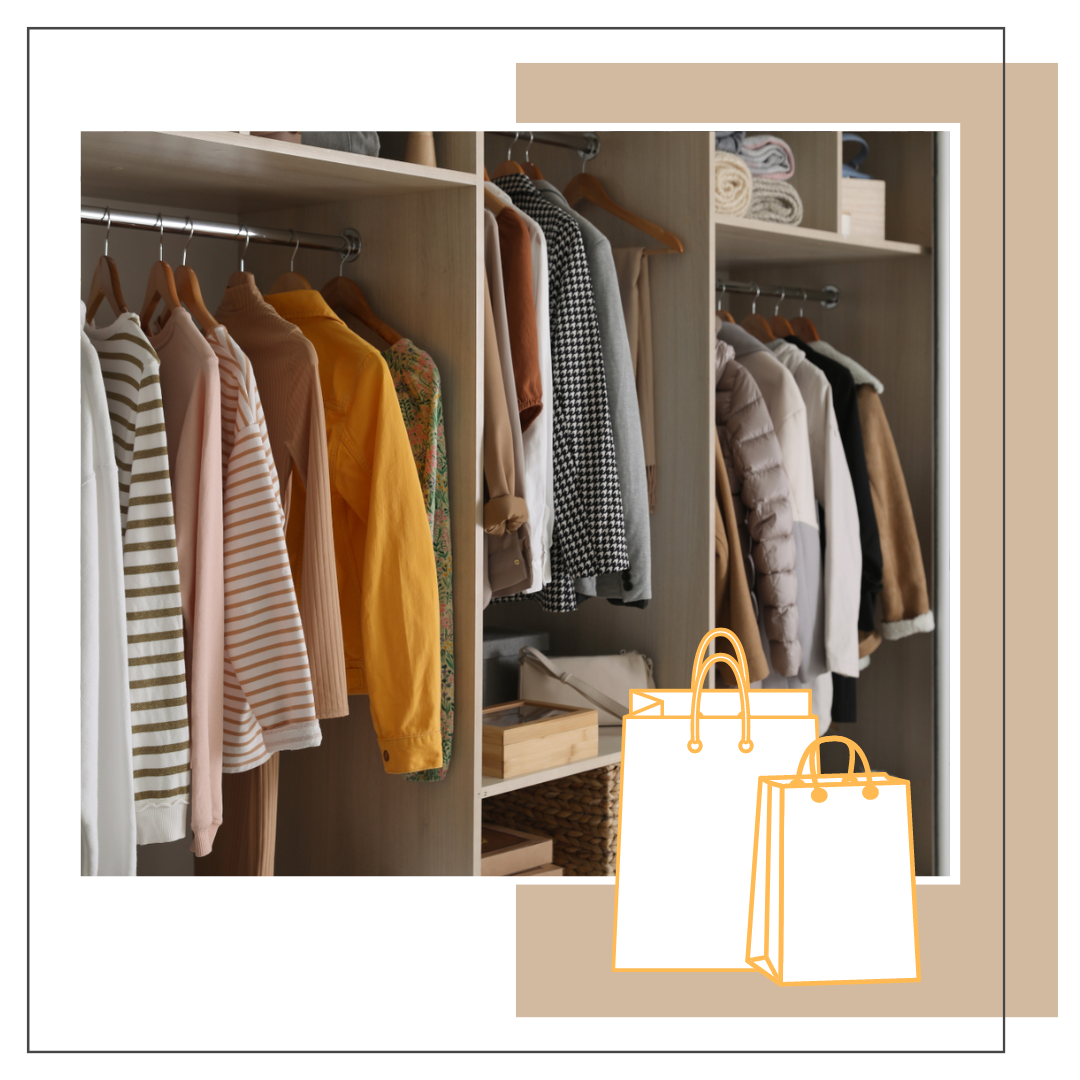 Your Shopping List
You'll easily assemble a strategic shopping list of exactly what you need to complete your wardrobe.

Turn your closet full of clothes into
a closet full of outfits!

Join The VIP Waitlist!

Your closet's transformation is coming soon! Subscribe to the waitlist to be notified as soon as this course becomes available!

If you are already a WWTNT subscriber, you don't need to join this list. You are automatically on the VIP list and will be notified as soon as any new courses become available. 

For great outfit ideas, shopping suggestions, engaging blog posts, and so much more: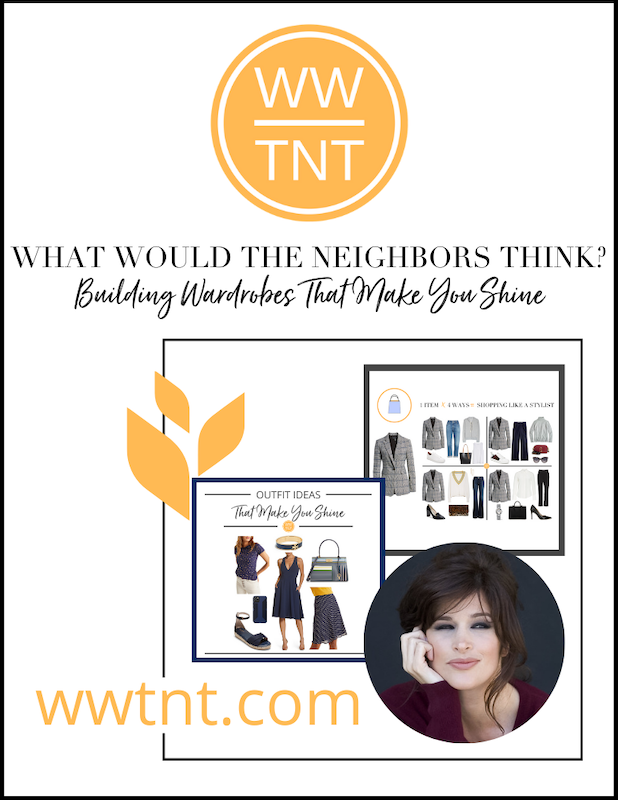 Thank you for subscribing!