Wish you had a closet full of outfits you LOVE that fill you with confidence?

By following my step-by-step 3 Course Roadmap, you'll learn how to become your own personal stylist and build a skillfully styled wardrobe that consistently flatters your shape and beautifully reflects the real you.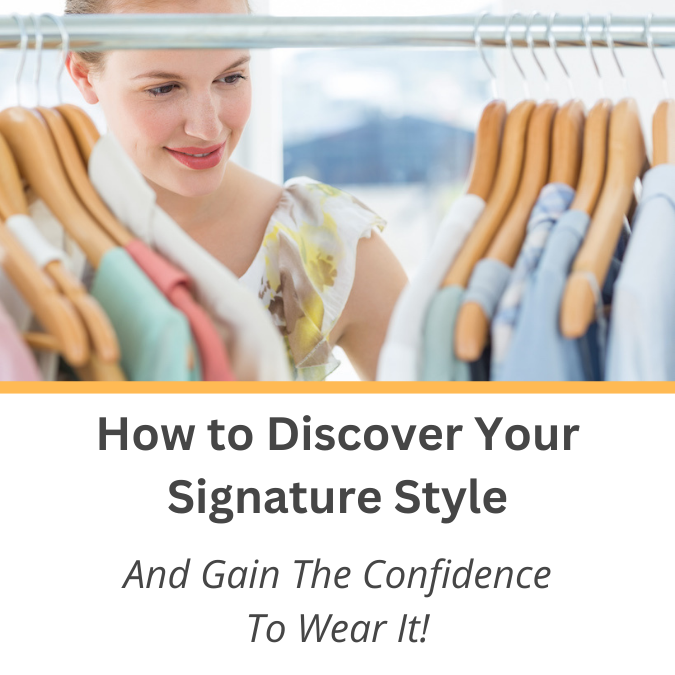 Course 1
How to Discover Your Signature Style
A step-by-step guide to developing a style that consistently flatters your shape, fits your lifestyle, and reflects your true personality.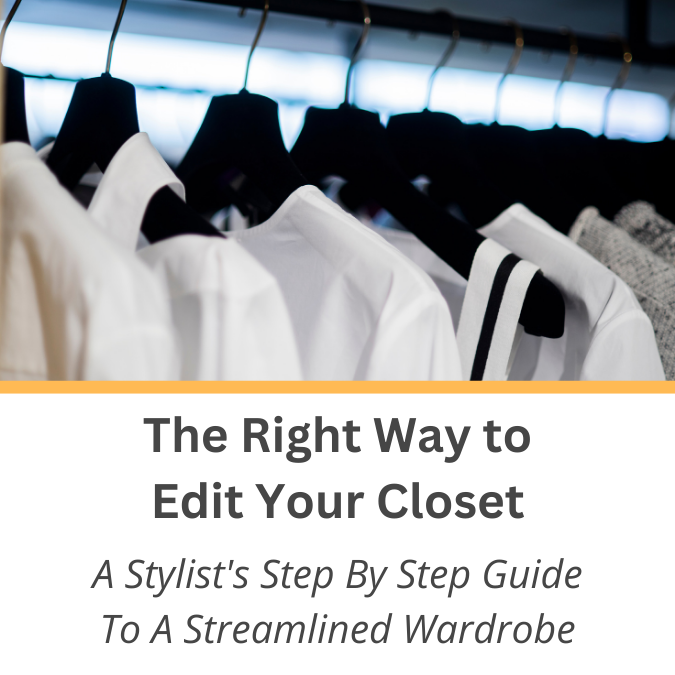 Course 2
The Right Way to Edit Your Closet
Learn what works, what doesn't, & what you still need. It's the difference between a closet full of clothes and a closet full of outfits.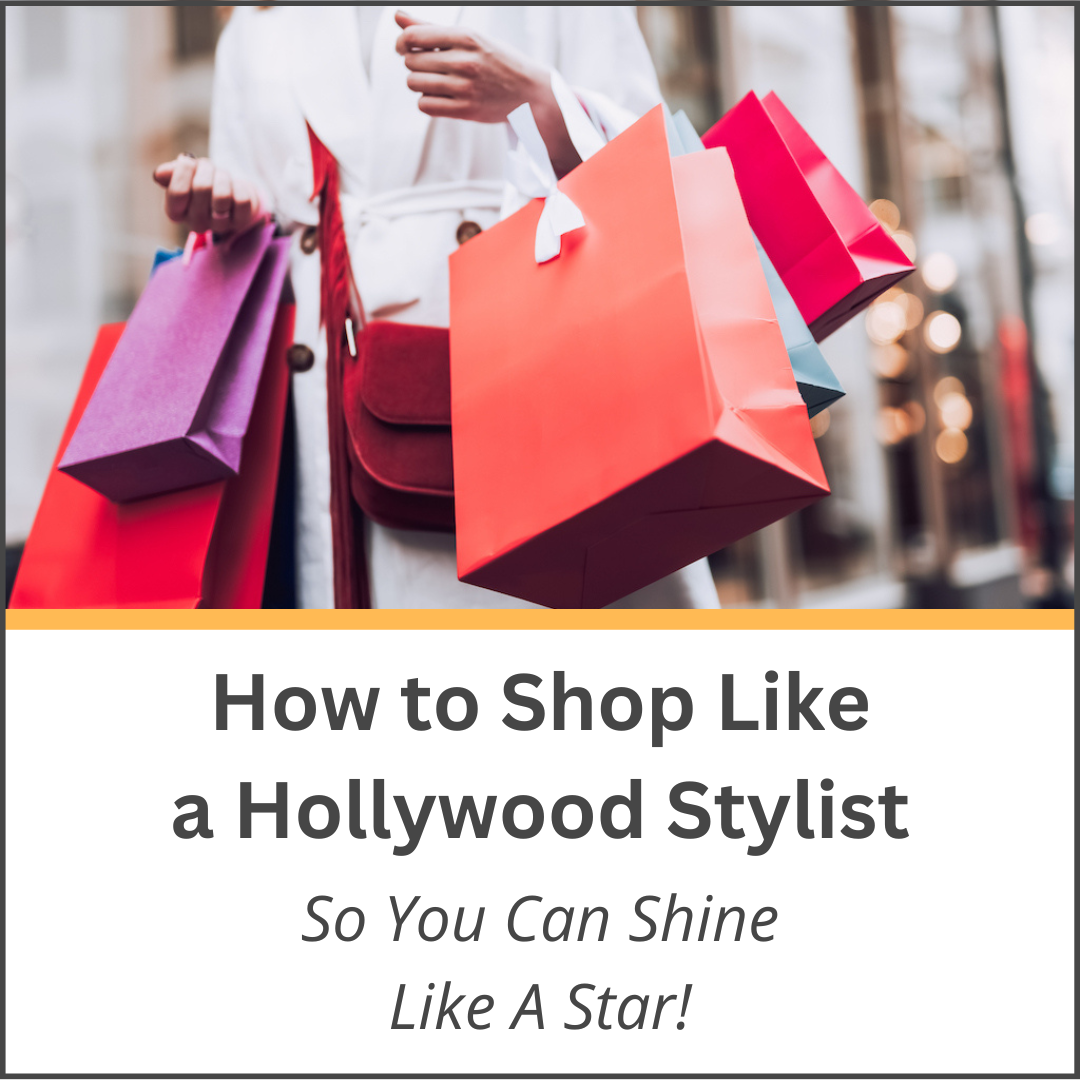 Course 3
How to Shop Like a Hollywood Stylist

You'll learn a stylist's shopping skills and tricks of the trade so you can confidently elevate your wardrobe like a pro.

Course One
Before you are confidently able to strategically Edit Your Closet & Shop Like a Stylist, it is critical that you first complete
Course 1: How to Discover Your Signature Style

In This Course You'll Learn: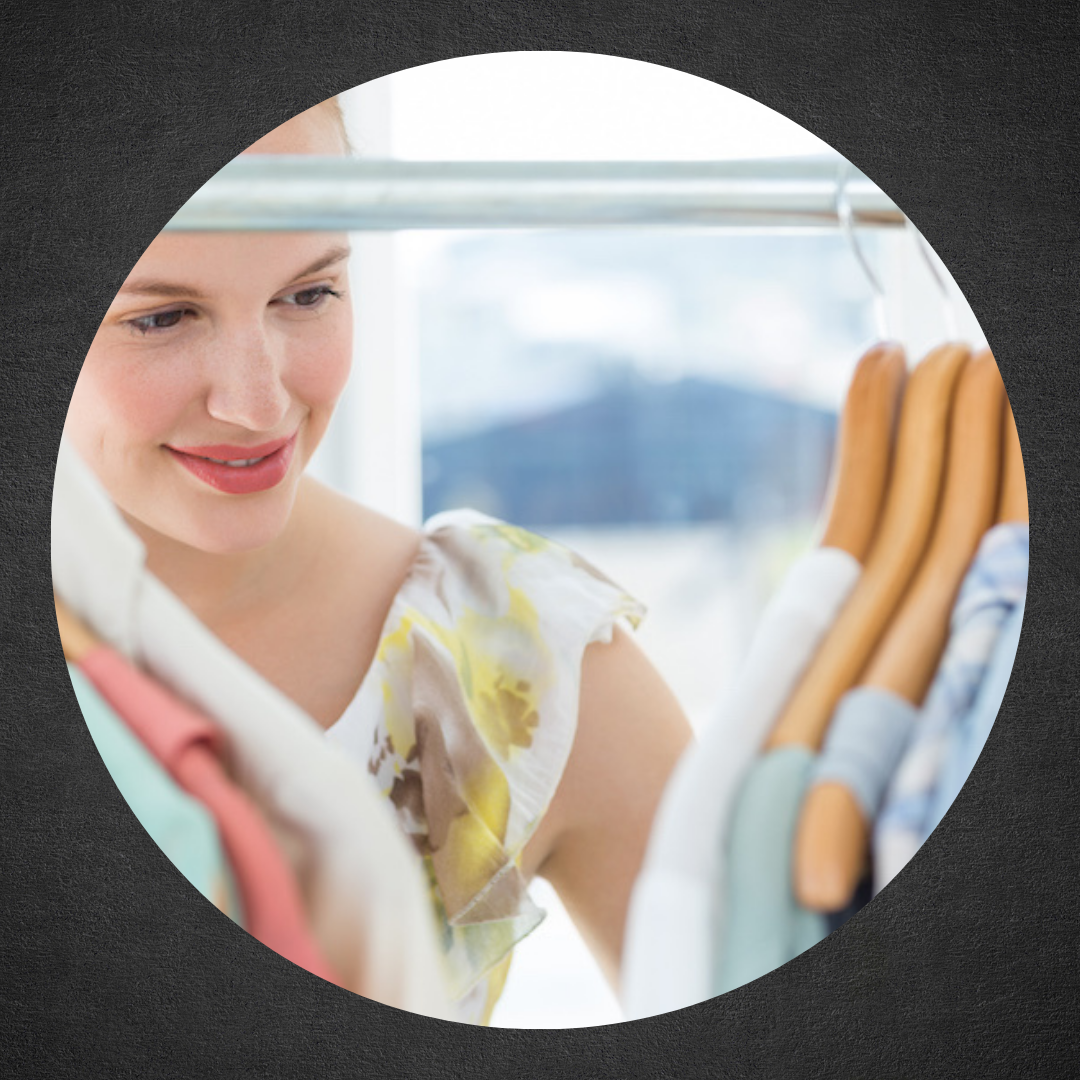 What is Signature Style?

We'll clearly define this
elusive
"Signature Style" phrase and I'll let you in on a couple of
well kept
secrets
.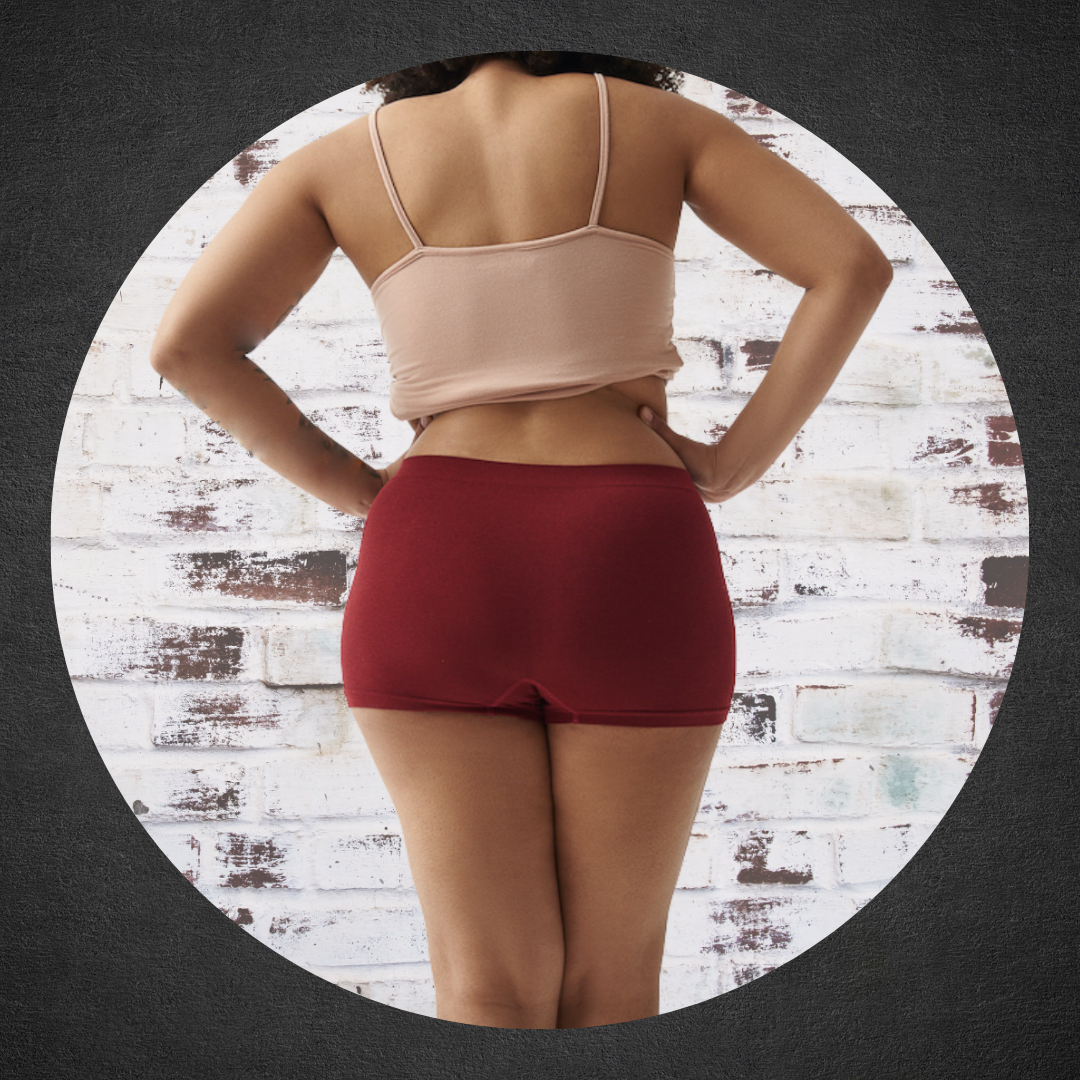 Why Size Doesn't Matter

As you explore
proportion
, you'll
correctly
identify your shape and start to see
why
size doesn't matter.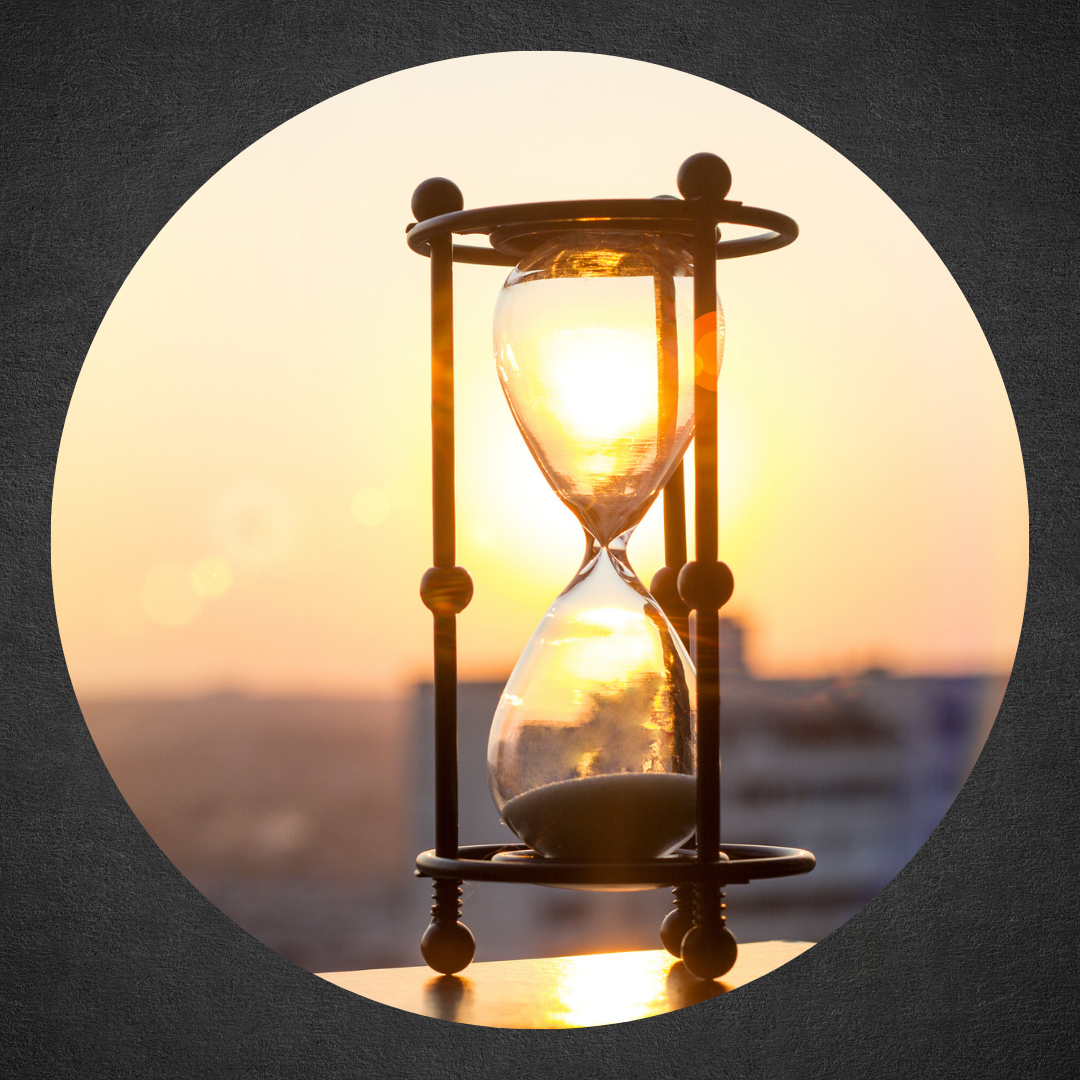 Create Your Balanced Shape

You'll learn the
tricks
to creating your visually balanced and proportioned silhouette.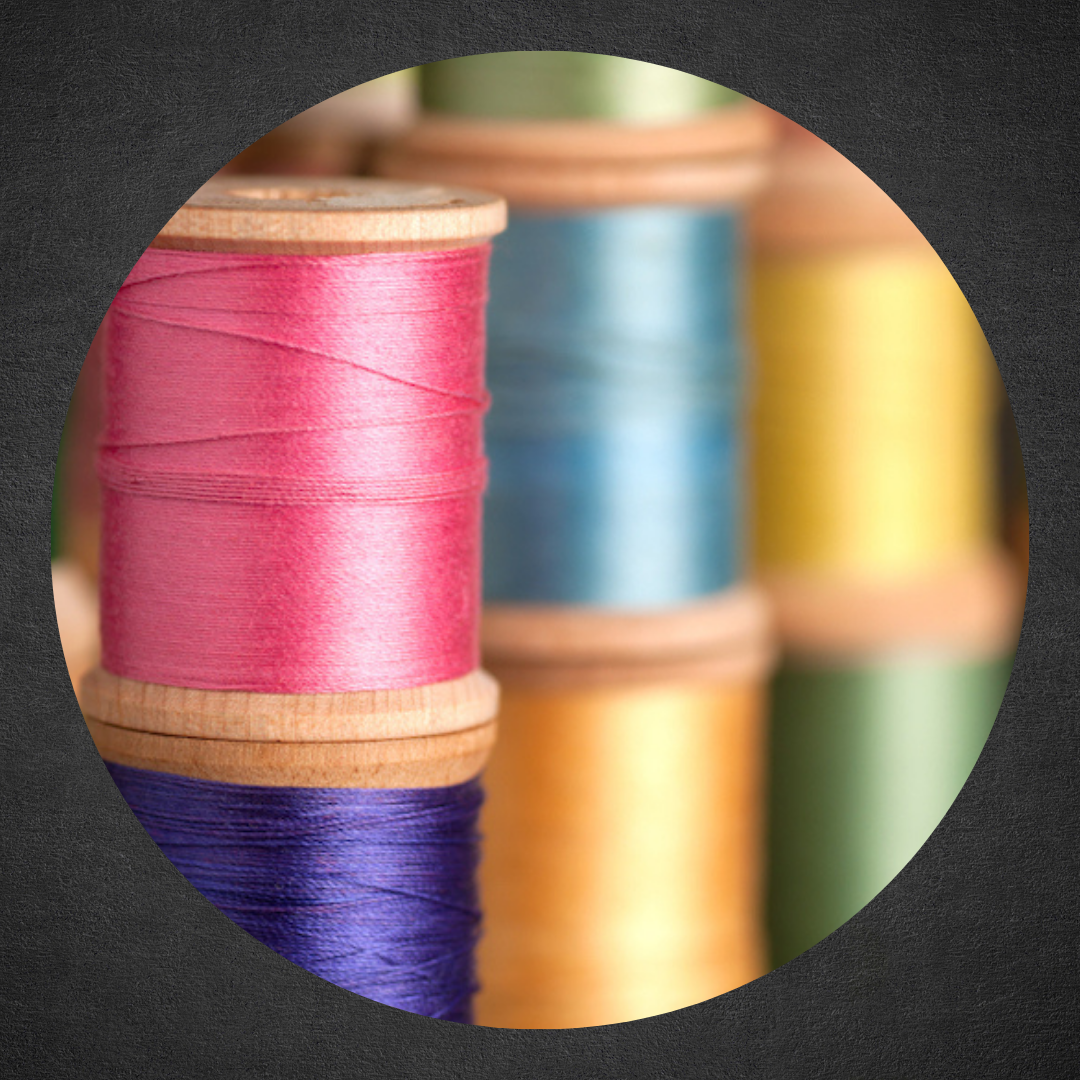 No, You Don't Need to Get Your Colors Done

Color made
simple!
You'll identify yours and learn the
real
role it plays in what looks good on you.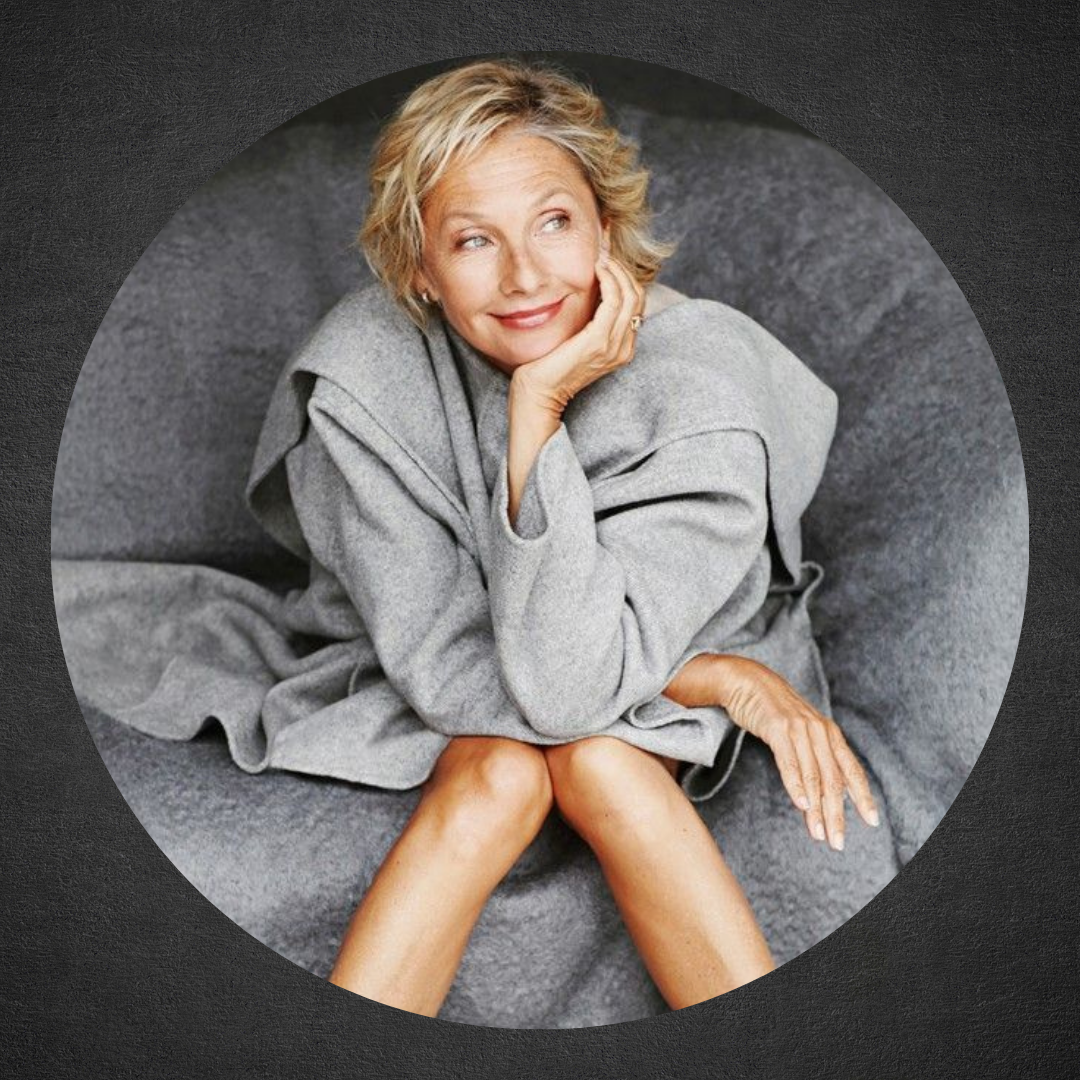 Dressing Who You Are For What You Want to Do

We'll examine your lifestyle, assess your
true
clothing needs, and spend a little time talking about
"dressing your age".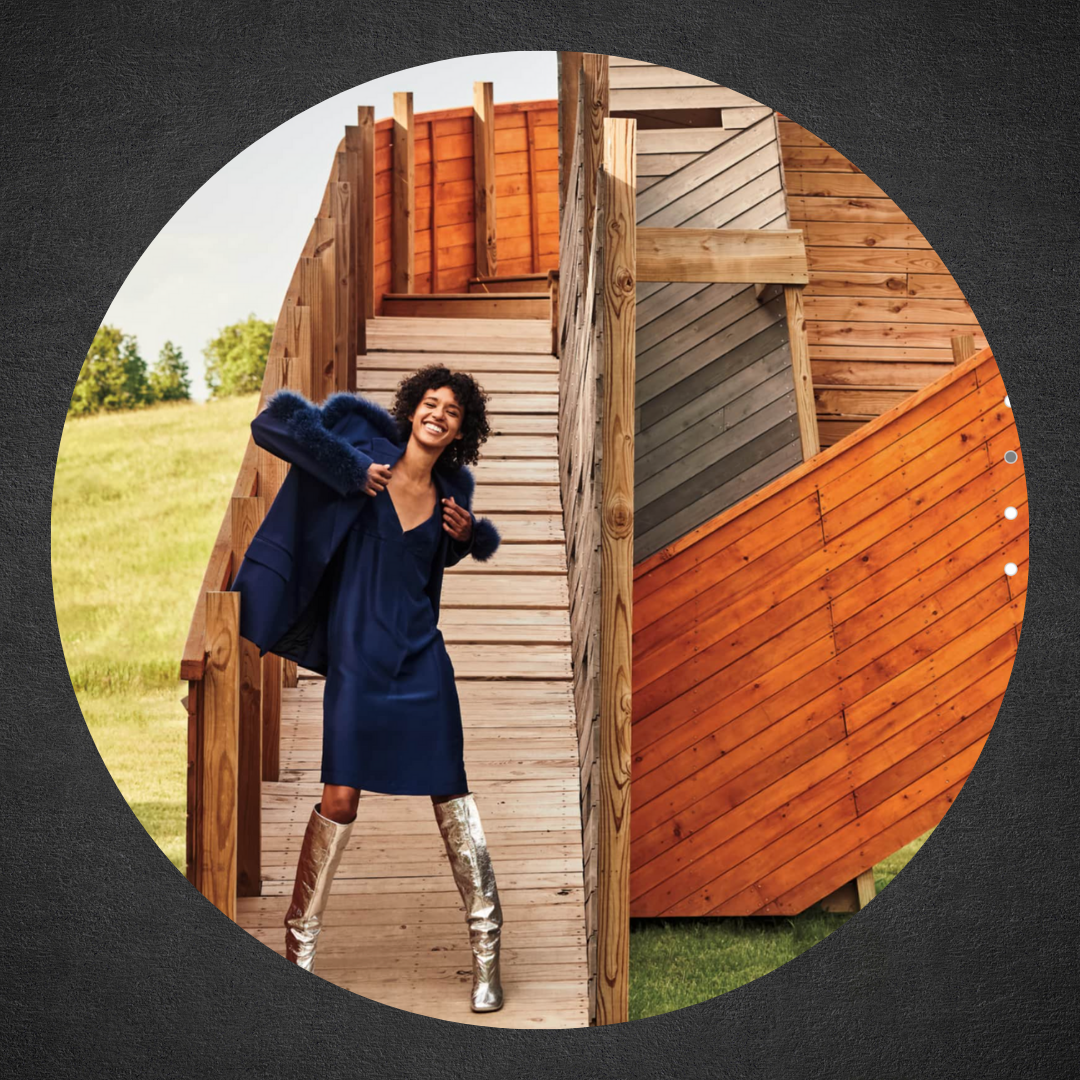 Finding Your Signature Style Lane

You'll be
properly
introduced to several different style categories and discover
which path is yours.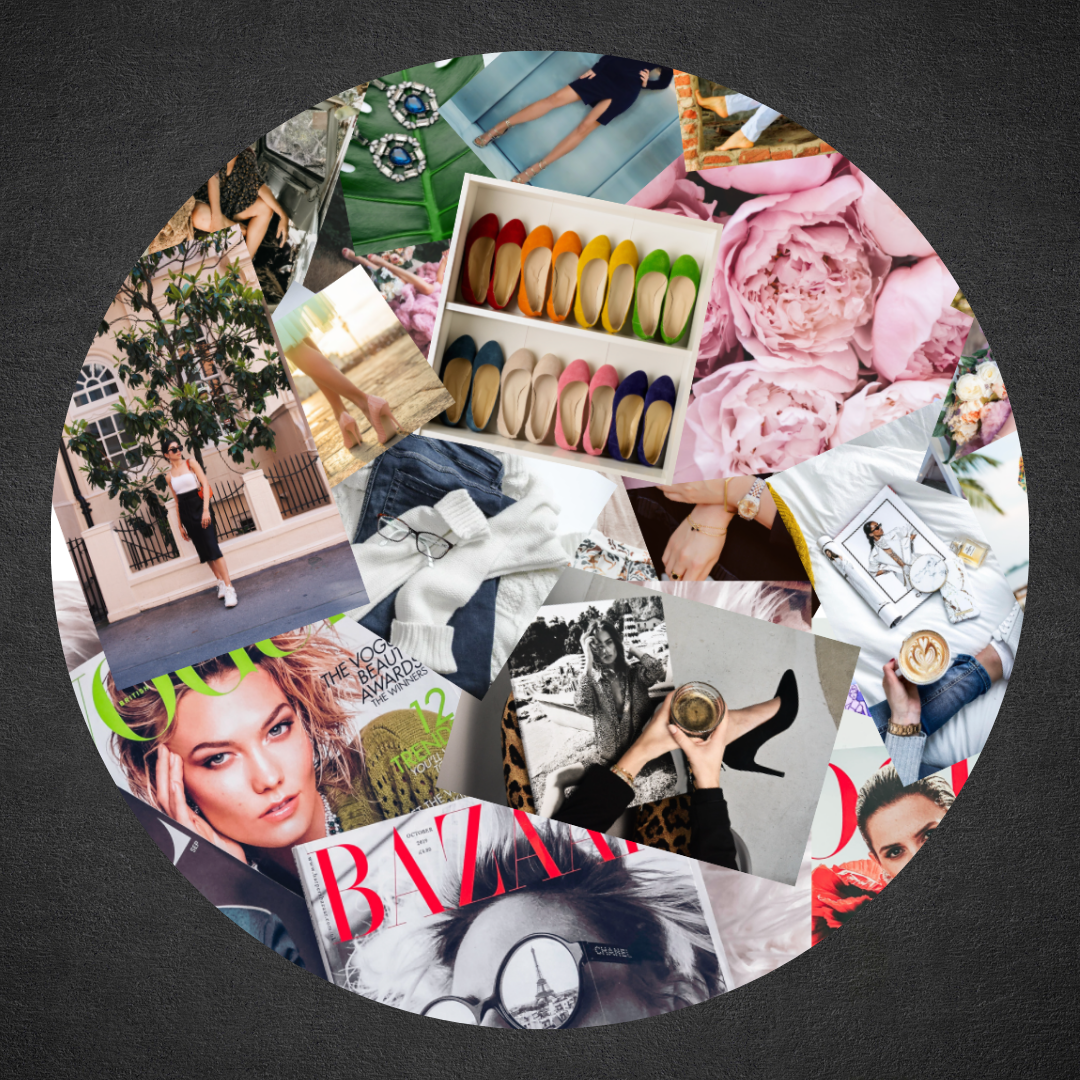 Navigating Your Sea of Inspiration

Your
Signature Style
will reveal itself as you
analyze
the many things
that
inspire
you.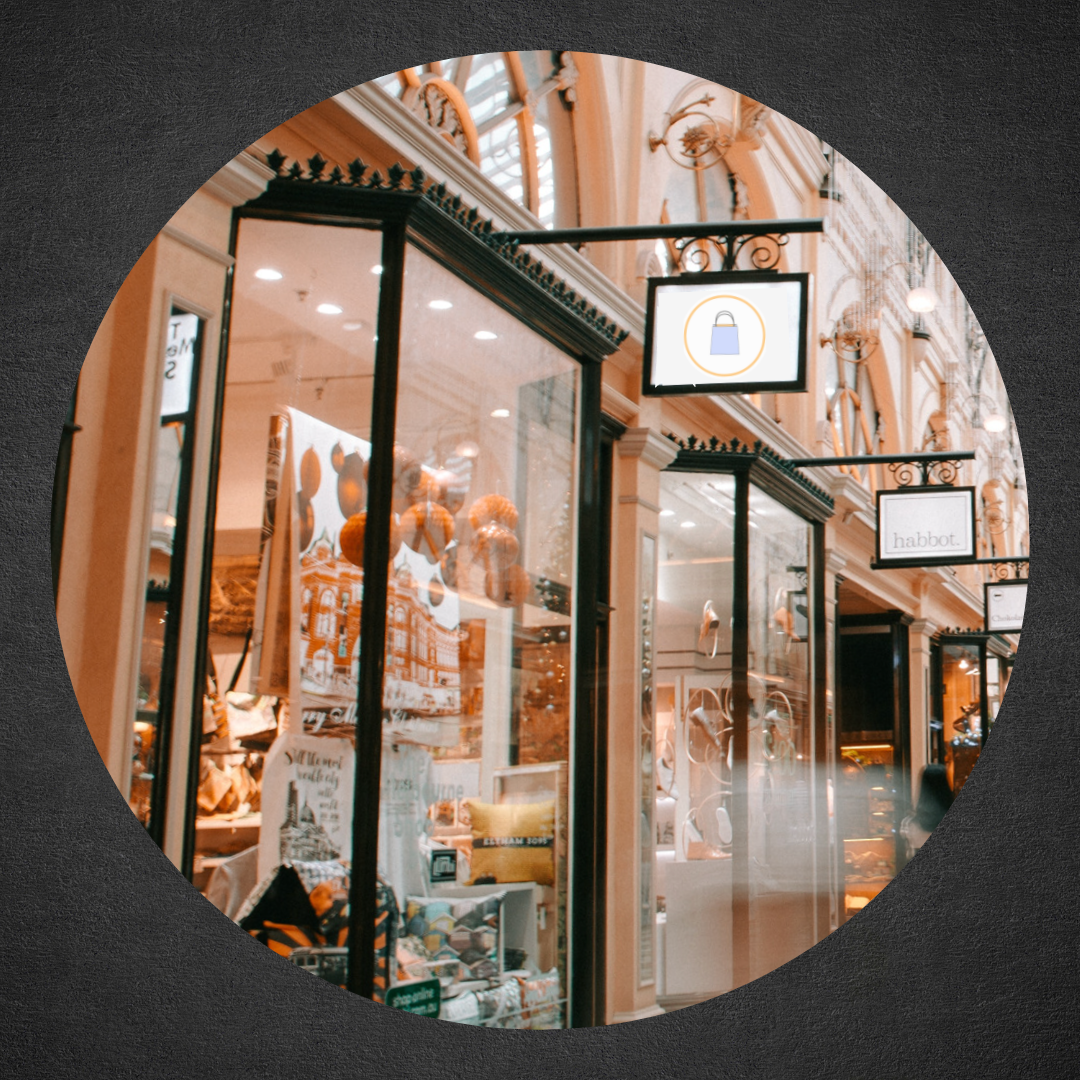 Putting It All To The Test

You'll be heading out on a
strategic
field trip to try on and evaluate your newly discovered style.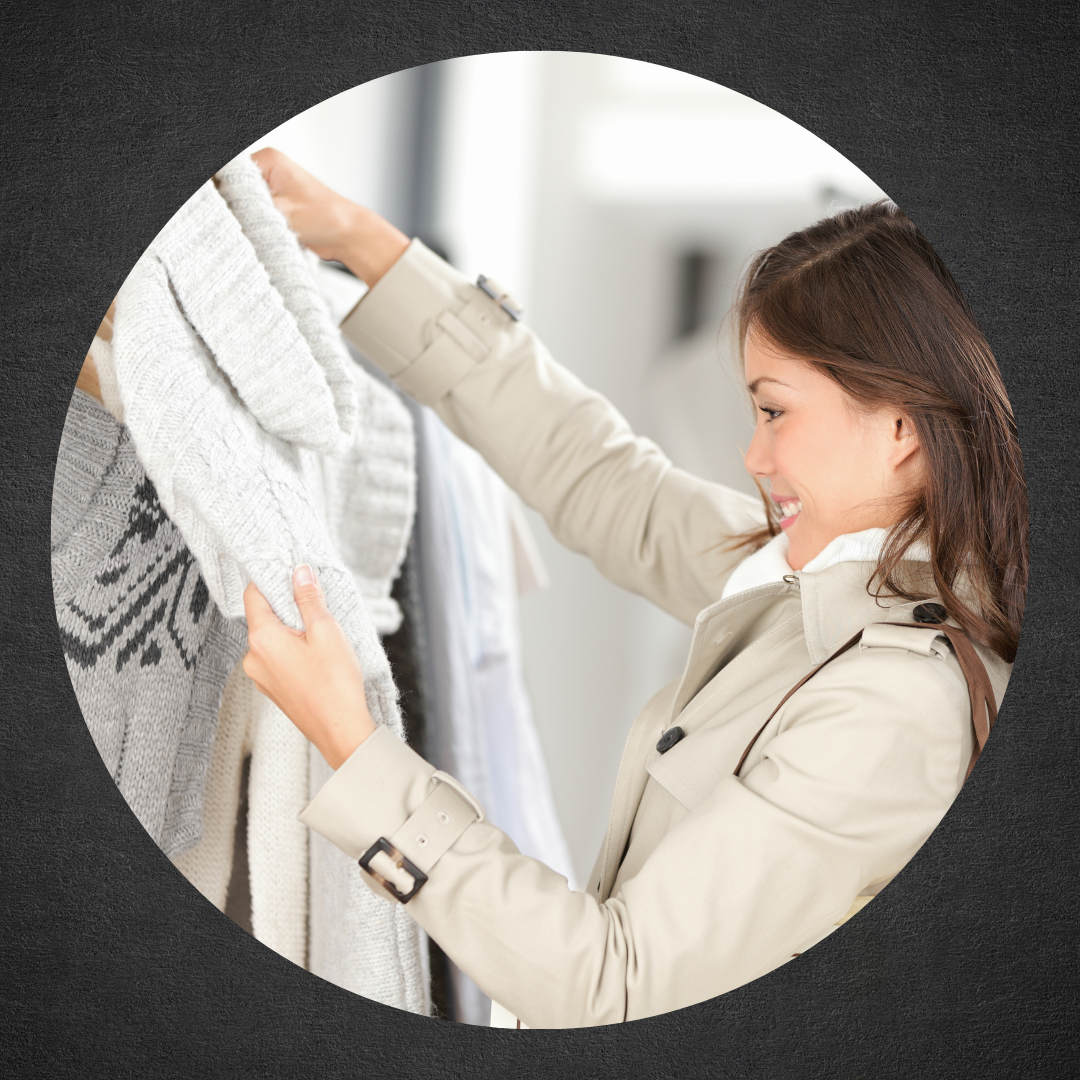 Celebrating Your Style

We'll put all that you've learned together,
celebrate your success
,
and outline
your next steps.
In This Course You'll Get:

9 Educational Videos that expertly and efficiently lead you through the shortcuts to Discover Your Signature Style.


5 Different Body Shape Videos
that teach you how to create a visually balanced and proportioned silhouette.


9 Easy & Engaging Assignments that guide you through each lesson and simplify what might have once overwhelmed you.


Key Pieces Lists
for each body type will highlight which clothing you can count on to make your specific shape shine.


A Try On List Template and Tips will guide you as you put new shapes, colors, and styles to the test to find what flatters you most.


Where to Shop Lists
divided into 9 different style categories that will make finding what you need for your Signature Style easy.


A Downloadable Digital Notebook automatically saves everything you need for your course all in one place. Or you can opt to download and print worksheets and more.


Immediate Access. After enrolling, you have unlimited access to your course for as long as you like - across all your electronic devices.

Course Curriculum
(Click Previews for a Sneak Peek!)
When You Finish This Course...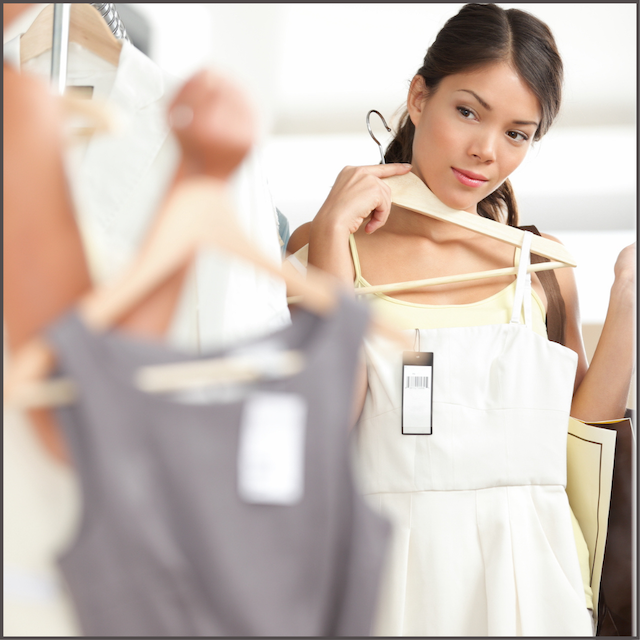 You won't waste money on, or be overwhelmed by, the wrong choices.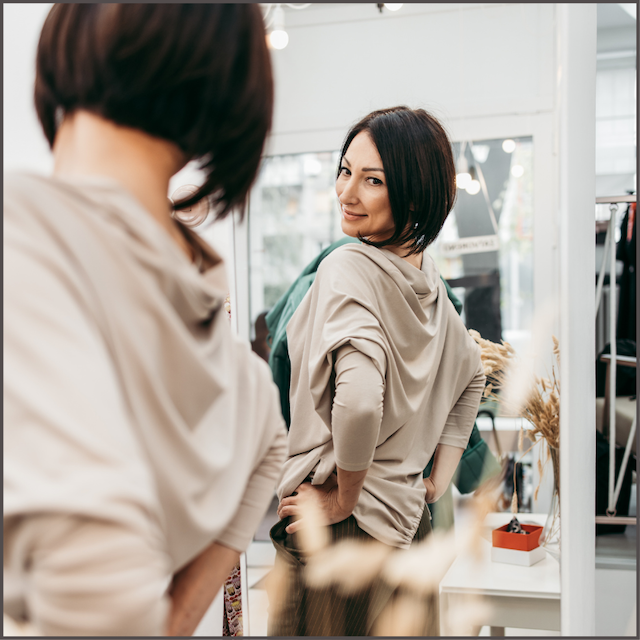 Knowing what works and what doesn't will be much easier to see.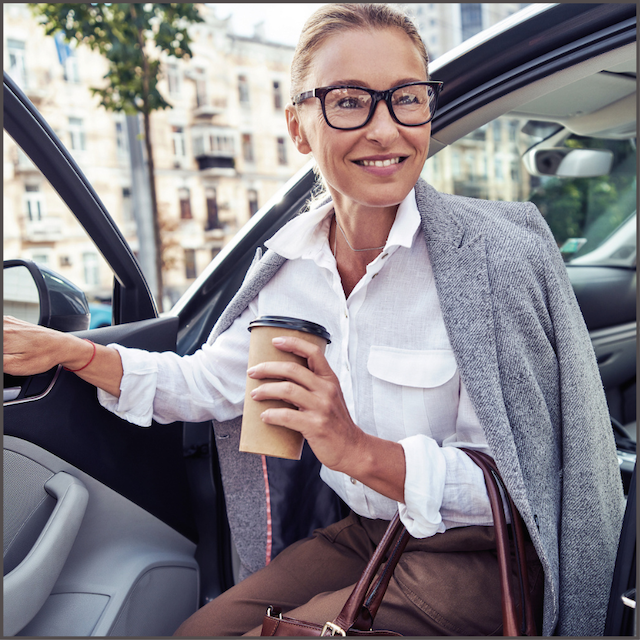 You'll know that what you wear consistently flatters and reflects the real you.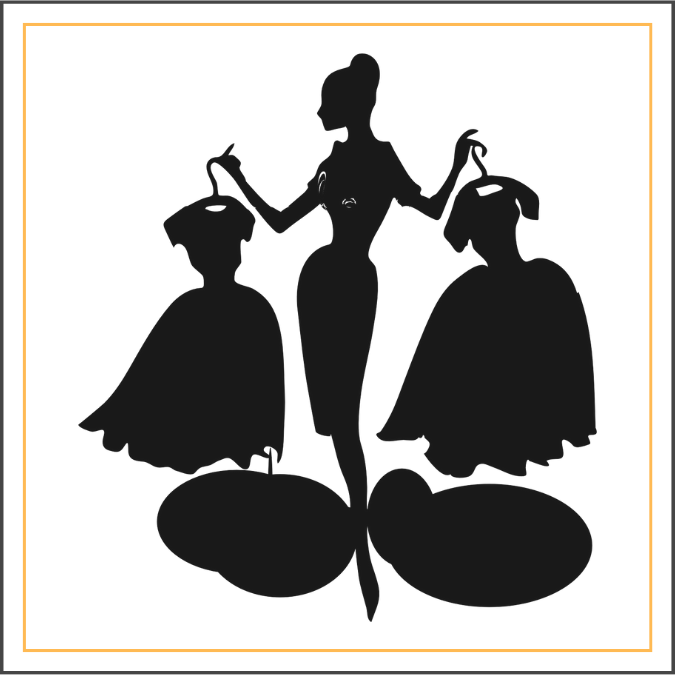 What They're Saying
"This course has easy to digest bites of info, relatable experiences, examples that have meaning, and specific recommendations that made it easy to walk away with an immediate win!"
Laura/Michigan, USA


"Erin has made shopping easy and fun! She helped me learn how to find clothes that accentuate my assets and camouflage my insecurities. Love it!"
Jillian/Utah, USA

FAQ's
-Who is this course for?
This course is for women who wish to find their personal style that will consistently flatter their shapes, comfortably accommodate their lifestyles, and truly reflect their personalities . Occupation, income level, working from home vs office, age, and marital/child status is irrelevant, as this is a course about discovering personal style, which is universal.


- When does this course start and end?
This is a completely self-paced online course - you decide when you start and when you finish. It will become available to you as soon as your purchase is complete and will not expire.

-How much time will it take to complete this course?
This course is divided into 9 short Modules, consisting of educational videos that are quick in length - anywhere from (7-15 minutes each). At the end of each Module, there is an assignment related to what you learned. Most are worksheets or spending some time online. Set aside 30 minutes for these. There is a "try-on" field trip at the end of the course that could take a couple hours. Since this is a self-paced course, you decide how much time you'd like to commit to it. I suggest, however, doing no more than two Modules per day. They are full of information that you'll want to digest before moving on to the next.



-Do you have an affiliate or referral program?
Yes, there are both generous referral and affiliate programs available that will reward you for your support. Please email

[email protected]

for more information.



- If you have any other questions, please email:

[email protected]



For great outfit ideas, shopping suggestions, engaging blog posts, and so much more: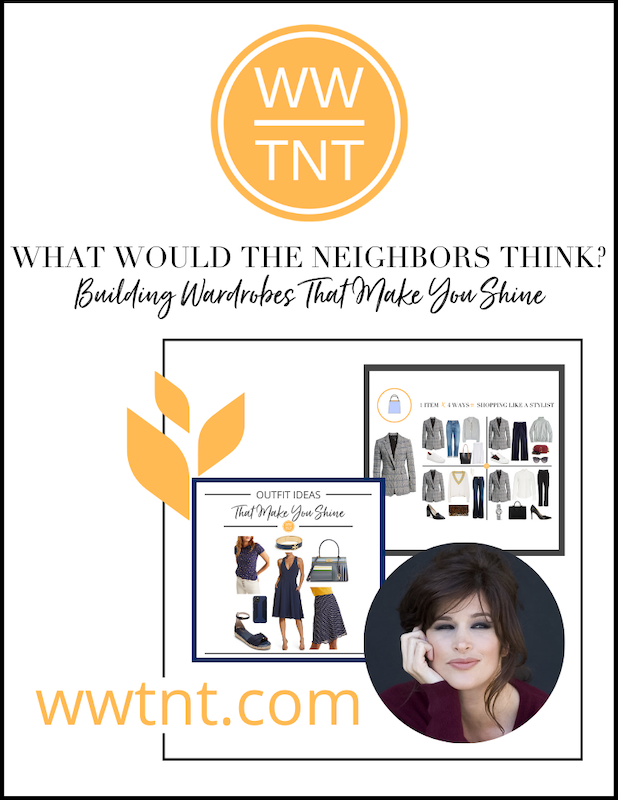 Thank you for subscribing!